Retinol Serum For Acne Scars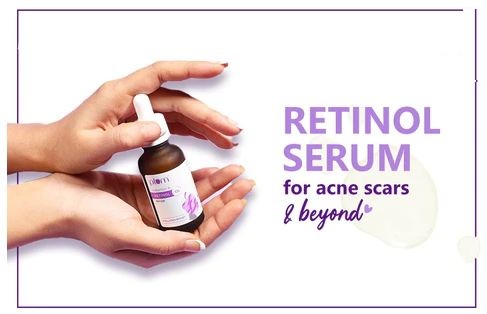 Stuck With Acne Scars? Retinol Serum To The Rescue!
Are you tired of the acne scars on your skin? Who isn't! That's probably because you've not tried using retinol serum yet. We'll tell you a little secret, retinol serum can actually take away your acne scars and give you blemish-free glowing skin. Your skin's reaction to retinol serum will certainly astound you after you see the wonders it can do. So, are you gals ready to have your mind blown?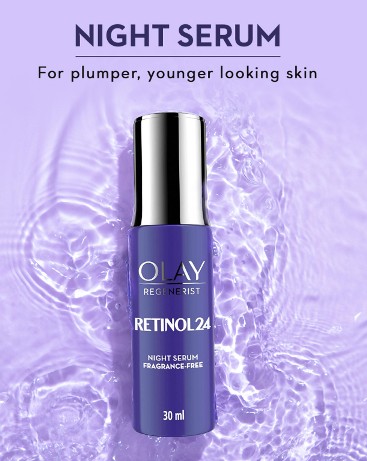 The Magic Of Retinol Serum For Acne Scars
Let's say hello to your new superhero, retinol serum! When you apply retinol serum on your skin, it does the job of clearing out all of the dead skin cells, dirt, and oil. This exfoliation effect of retinol serum can help reduce the formation of pimples on your skin. Unlike other treatments, it's known to penetrate deep inside your skin and battle the formation of acne.
How To Use Retinol Serum For Acne?
When it comes to skincare, right from cleansers and moisturizers to sunscreens and serums, you may be using so many products! Don't know when to use what? Don't you worry, we've got your back. All you need to do is prioritize your skin type and then decide your skincare regime. For those of you trying to battle acne by yourself, here's how retinol can be your knight in shining armor!
1. Less Is, In Fact, Better
Just take a few drops of retinol serum and apply after washing your face. Always remember to do a patch test first and be careful to not apply it near the eyes or lips.
2. A Gentle Nudge Is All Your Skin Needs
Retinol can take up the role of your superhero only if you rub it gently on your skin! You can start using it once a week and then increase it gradually. And hey, don't you gals forget to follow up with a moisturizer.
3. Stay Away From Mixing Ingredients
You want your retinol serum to treat your acne, not aggravate it, right? Then you cuties should be mindful of not mixing it with other products like AHA acids and certain oils. That way, you'll save yourself from irritation and redness of your skin.
4. Don't Forget Your Beloved Sunscreen!
We recommend using retinol only at night. Retinol speeds up the formation of new skin cells, and making you a lot more sensitive and prone to sunburn. That's why your sunscreen can be your shield and guard you against the harmful UV rays when you step outside your homes. Don't you gals compromise on this as it'll be your companion and save you from irritation and breakouts.
To Infinity And Beyond - Further Benefits Of Retinol Serum
Retinol serum for acne scars is far from the only awesome-blossom benefit you can gain. There's a reason why retinol serum stands out as a multitasker; this superhero is known to tackle other skincare concerns as well! All those large pores and dents on your skin will be taken away and replaced with a smooth texture by retinol. By boosting collagen and new skin cell production it wages a war with aging.
Get rid of the dirt and dead skin cells from your skin with retinol serum, and all you have is glowing skin worth flaunting in all your selfies. As you can see, this multitasker has so many magic spells that'll tackle all your skin problems at once! Is retinol serum officially your new BFF? We think so!
FAQs
Can Retinol Help With Acne?
Retinol can help get rid of dead cells and unclog the pores on your skin, both of which help treat acne. Along with that, it helps reduce breakouts and the formation of acne scars.
How Long Does It Take For Retinol To Work On Acne?
You can see possible results in about 4-6 weeks with consistent use of retinol.
Can Retinol Ruin Your Skin?
You are most likely to experience itching, redness, and peeling of your skin if you overuse retinol. If you're a first-time user, we recommend applying it once a week and then you can increase the usage gradually as your skin gets used to it.
Can I Use Retinol every Day?
Yes, you can use retinol every day. That being said, it'll depend on the kind of product you're using, your skin type, and above all, the percentage of retinol you're using.
Image Courtesy : Plum Goodness , Olay