How to choose the right cosmetics ?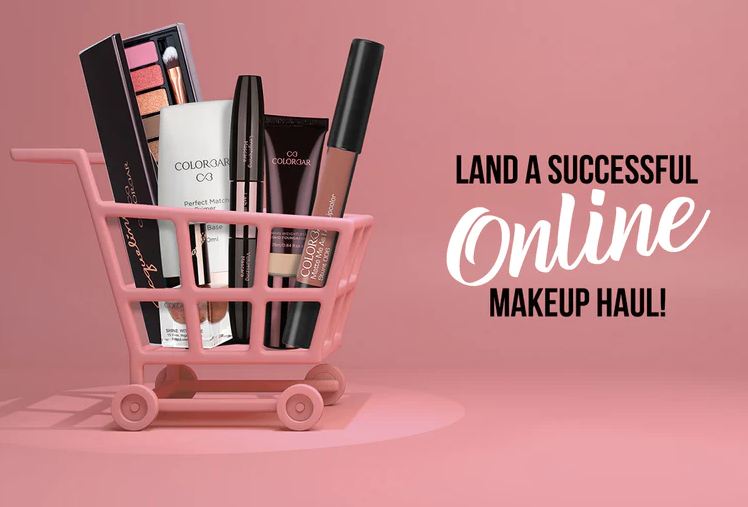 How to choose the right cosmetics ?
One thing you need to remember - you cannot rush your cosmetic shopping spree. Be ready to put in some dedicated hours to the pursuit of really knowing a beauty product. We suggest you change to your cozy pajamas, sit with a cup of coffee, and get ready to put in the grind.

Here's what you need to look out for while buying cosmetic products
1) Ascertain The Cosmetic Brand's Reputation
Before you consider investing in a beauty brand for the first time, ask yourself, "What is the public opinion about it?" This is because the chances of landing the wrong product from a cosmetic brand that enjoys a good reputation among makeup users are much lower. Cosmetic brands that are household names are so because their beauty products assure quality, satisfaction, and reliability.
2) Always Filter Out Best-Selling Beauty Products

If you have narrowed down on the cosmetic brand you want to invest in, start with their best-selling cosmetic products. It's easy to catch hold of a brand's best-selling cosmetics at their cosmetic store. It's say you want to buy fashion cosmetics for daily wear like foundation, kajal, eyeliner, etc., you could start with the ones that are already in the bestseller section. Use and check if you are satisfied with your new purchases and only then invest in other cosmetic products offered by the brand.
3) Check The Benefits Of a Beauty Product
When choosing a new cosmetic product, always check if its benefits cater to your needs. For example, when looking for a kajal, look for terms like "high color pay off", "intense", "smudge-proof", "longlasting", "waterproof", "moisturizing", "easy to glide", and so on. Similarly, while buying a skincare product, find out if it specifically addresses the skin concerns you may have such as acne, dryness, inflammation, etc.
4) Check The Ingredients

The key to determining the worth of a beauty product is its ingredients. You can easily find the ingredients list on the product packaging or in the ingredients section on the website. A quick Google search on the ingredients will reveal to you their specific benefits for the skin. Also, make sure that the ingredients that have caused you skin allergy or irritation before are not present in the product you are purchasing.
5) Look For Cruelty-Free, Non-Toxic and Dermatologist-Tested Products
Long gone are the days when cosmetics were just about looking good. Beauty now comes with a responsibility towards your own health and that of the ecosystem. Look for cosmetic brands that claim to be cruelty-free and non-toxic. Additionally, always avoid products with ingredients like Paraben, Sulfates, formaldehyde, BHT for these ingredients lead to hormonal disruptions, irritation of the skin and respiratory system, behavior-related issues, etc
6) Check Cosmetic Product Reviews/Testimonials
Nothing reveals the suitability of a product more than the opinions of the customers who have used it themselves. When you want to purchase a beauty product, make sure you check the review section and determine what the majority has to say about it. If there are more negative reviews, you should abandon the thought of buying the product, whereas if the reviews are positive, then probably it is worth investing in.
7) Suitability For Your Skin Type
Before you start buying cosmetics , you need to be well aware of your skin type/condition (oily, dry, normal, combination, or sensitive). When assessing the suitability of a makeup/skincare product, check if it is meant for your skin type or not. This aspect is often mentioned on the packaging of the cosmetic product or in the benefits section on the cosmetic website. Refrain from buying beauty products that are not meant for your skin type as the wrong product may heighten your skin concerns.
8) Suitability For Your Skin Tones And Undertones
Assessing the suitability of a beauty product for your skin tones and undertones is also crucial, especially while buying beauty products like foundation, concealer, blush, highlighter, lipsticks, and nail polishes. Because the shades of these cosmetic products should ideally mesh well with your complexion to look natural and seamless.

HAPPY SHOPPING @ MONICA BEAUTY CENTRE
IMAGE Courtesy - COLORBAR