Men Should Care For Their Skin As Well!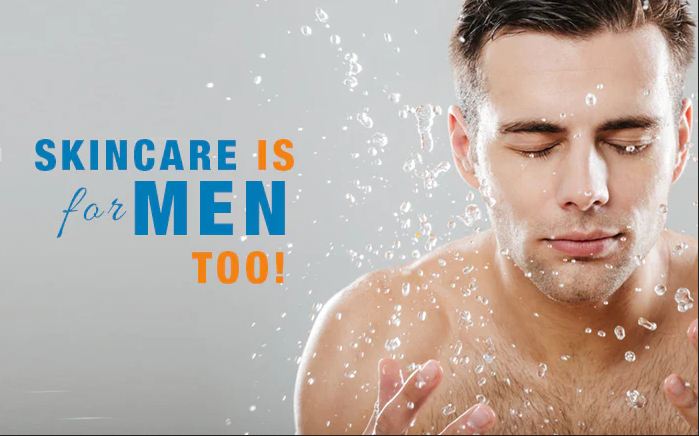 It's high time to break the cliche and make new trends! Long gone are the days when beauty and skincare used to be women-only. But skin problems bother men too. So, it's high time we focus on the skincare regime of men around us.
If you ask why, we ask, why not? Given today's stressful lifestyle and ever-increasing pollution, your skin demands care like any other body part. In short, keeping your skin sound and healthy is a part of overall wellness. Skincare is not about any vanity. It's an essential step to maintain the health of our skin. Hence, gender cannot be a barrier to reaching skincare benefits.
As the idea of men's skincare is not drilled in our perception just like women, that does not mean taking good care of men's skin matters less. Lifestyle to environmental pollution affects the health of men's skin. So, to transform your skin into a healthier and softer one, you must increase your awareness of skin care.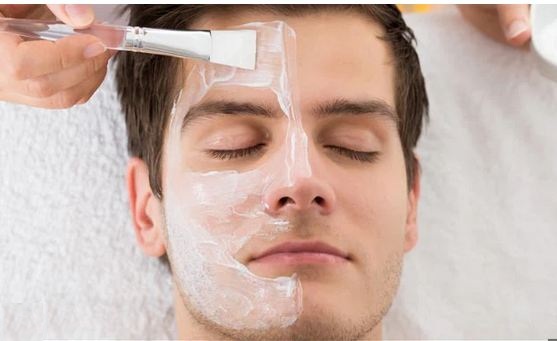 Why do men need skin care?
You may be astonished to know about our psychological barriers and societal taboos. Male skin is thicker and is prone to excessive oil secretion. Plus, men have more sebaceous glands and larger pores which are prone to be clogged by dust. So, you can understand that the days are gone when the skincare regime was restricted to soaps and spicy aftershave. Are you looking for just more reasons men should care for their skin?
Pollution
Pollution can have pretty adverse effects on your skin. Regular contact with polluted weather will break down your skin's layer and disrupt the skin barrier. Pollution is our constant companion in daily life. But do you know pollution is equally harmful to our skin also? The dust and fumes from pollution affect the skin cells and make them dull. This exposure can make your skin dehydrated and induce breakouts.
Stressful life
We all can relate to stressful life a little too well. Being stressed for a long time is related to lack of sleep, leading to dark circles and tired, rough skin. With the increasing hustle of our life, the stress and anxiety of our life get worse. It affects the skin with sudden rashes and redness.
Smoking
We know what you are thinking: how can we link smoking with your skin? Right? Guess what, though. Smoking will lead to wrinkled and dehydrated skin. It also causes you to have eye bags, leading to age prematurely. Rough, uneven skin tone is another gift that you get from smoking. As smoking includes nicotine contact, this would affect the collagen content and oxidative properties of the skin. Tobacco affects the Vitamin D content in the blood and can narrow down the blood vessels. Due to these effects, our skin gets dried and wrinkled very fast.
Drinking
Drinking, too, is known to have damaging effects on your skin. Alcohol has spirit in it, and this causes dehydration inside and out. Experts have linked drinking to skin problems like rosacea and hives as well. Drinking induces dehydration effects in our skin as alcohol is responsible for dry skin, flushing, and even skin infection among men. The dehydration effects of alcohol make your skin dry and flaky.
Overindulge on junk food
How often did you make a face when you saw the healthy homemade lunch and decided to order spicy dishes one more time? Pretty often, correct? Stuffing on fast food, too, can harm your skin. Unhealthy food choices such as chips and fries affect your skin with sudden breakouts of acne and rashes. Refined carbohydrates and fats affect your diet, which results in excessively oily skin and severe inflammation.
Skincare Regime You Should Follow
Maintaining your skincare regime is essential in fast-paced and stressful lifestyles. But if you think the skincare regime is critical, then you're wrong. You'll need a simple daily skincare regime.
Cleansing
Your daily skincare ritual starts with cleansing, so you should start with a gentle cleanser. Cleansers are face washes that you pick based on your skin type. Ubtan Face Wash helps you in deep cleansing and better radiance. It comes loaded with the goodness of turmeric, sandalwood, and rosewater. It can cleanse your skin from the deepest layers to remove all the impurities. The antioxidant properties of the ingredients heal the skin texture. If you have oily skin, pick an oil-free gel-based face wash. We recommend you Tea Tree & Cinnamon rich Anti-Acne Oil Control Face Wash. It eliminates excess oil and controls acne and pimples. If you have dry skin, on the other hand, you can choose a hydrating face wash.
Exfoliation
Exfoliation is the process that will help you get rid of your dead skin cells which are piled over your facial skin. Exfoliation is an excellent way to deeply clean your pores and remove all the excess oil, dirt, and grime that makes your skin look dull and dirty.
If you want to try out a natural exfoliator, Fresh Apricot Scrub can be an excellent option. It will give you fresh and radiant skin by flushing out all the dirt from the clogged skin pores. Exfoliation takes place after you have cleansed your skin. You can exfoliate twice a week. Over-exfoliation can leave your skin dry and itchy.
Moisturizing
Moisturizing is an essential step in your skincare routine. It would help if you used both in the morning, before getting out, and before going to bed at night. Moisturisers hydrate and nourish your skin from the inside. They also fight the pollutants that cause premature ageing. Hand & Body Lotion can nourish your skin properly. Whether you have normal or dry skin, it will give you proper hydration and moisturisation. It protects your skin from dark spots and UV rays.. You can try aloe vera creams for moisturization.
Sun protection
Skipping SPF is a big NO-NO. The harm that sun rays can cause is serious. High SPF body lotion and sunscreen on your face will save your skin. You can opt for a gentle face lotion for oily skin and a cream-based sunscreen for dry skin. is one of the best options for those who spend most of their time in the sun. This broad-spectrum, water-resistant, long-lasting product protects your skin from external factors.
Lip care
Your lips, too, need care. You can exfoliate your lips too to shed off the dead cells to get the best lip balm experience. These are your non-negotiable steps for healthy, vigorous skin. With the goodness of shea and kokum butter, can nourish your lips. So you can try out this product to get rid of chapped lips.
So, dear men, skin care is not about making your face pretty. It's about taking care of your skin. Get over the restrictions you have put on yourself. Skincare is not restricted to any gender, so men's skincare is as important as women's. Grooming kits and skincare products are not occasional gift options anymore. They are here to help your skin. Take care of your skin. Think of your wellness.
Image Courtesy : Lotus Herbals